Smiling Satan Statue Sparks Protests in Spain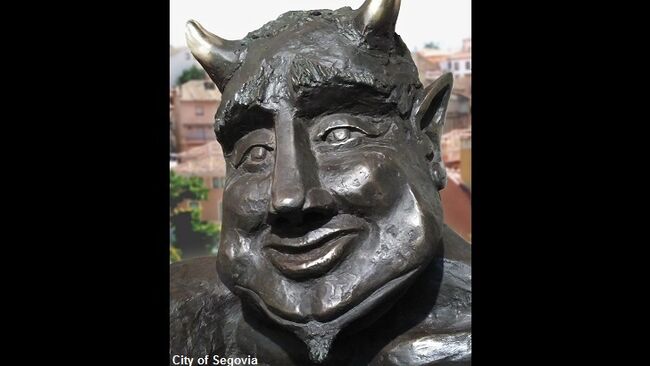 A strange controversy has erupted in a Spanish city over a proposed statue of Satan that residents have deemed to be too jovial. The nearly six-foot-tall bronze sculpture is reportedly meant to portray a local legend which claims that the iconic aqueduct in the city of Segovia had been built by a demon tricked into performing the task in one day. However, upon being revealed to the public, the odd piece quickly became the target of considerable criticism from Christians in the community who were dismayed by the demon's friendly-looking demeanor.
To date, nearly 5,500 residents of Segovia have signed a petition demanding that the statue not be displayed because it "exalts evil" by portraying Satan in a good-natured fashion rather than showing the Prince of Darkness as "repulsive and despicable." Beyond merely the cheerful grin on the demon's face, another aspect of the sculpture which seems to have drawn people's ire is that the fallen angel is also depicted taking a selfie, which casts the entire piece in a comical light.
More on this bizarre story at the Coast to Coast AM website.


Coast to Coast AM with George Noory
Want to know more about Coast to Coast AM? Get his official bio, social pages & articles on iHeartRadio!
Read more