Jenna Bush-Hager Recalls Spooky White House Story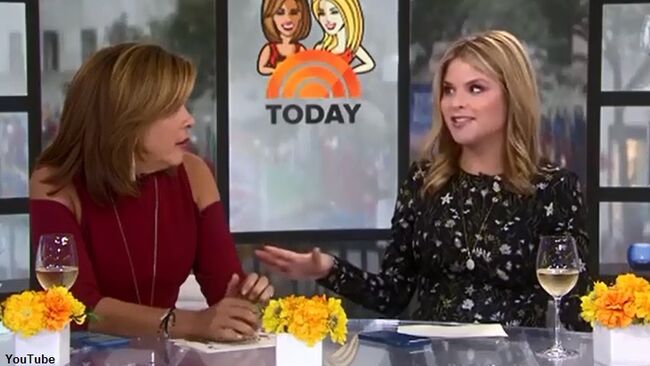 During a discussion about ghosts on the Today Show, former first daughter Jenna Bush-Hager recounted an eerie experience that she and her sister had while living in the White House. She revealed the story to co-host Hoda Kotb during Monday morning's broadcast as they were talking about the various ways which people may encounter spirits. Expressing certainty that there is "something bigger" on the 'other side,' Hager offered up a pretty compelling reason for why she believes that to be the case.
She recalled a specific episode that occurred during the eight years in which she and her twin sister Barbara lived in the White House while her father, George W. Bush, was president. According to Hager, the two first daughters shared a room at the historic home during that time and, one night, they were roused from their sleep when her phone inexplicably rang. Then, she marveled, "all of a sudden, we started hearing 1920's piano music, clear as day, coming out of the fireplace."
The haunted happenings did not stop there, Hager said. Find out what unfolded the following week and how a White House worker reacted to her story at the Coast to Coast AM website.

Coast to Coast AM with George Noory
Want to know more about Coast to Coast AM? Get his official bio, social pages & articles on iHeartRadio!
Read more