Treasury Employee Charged With Leaking Information To The Press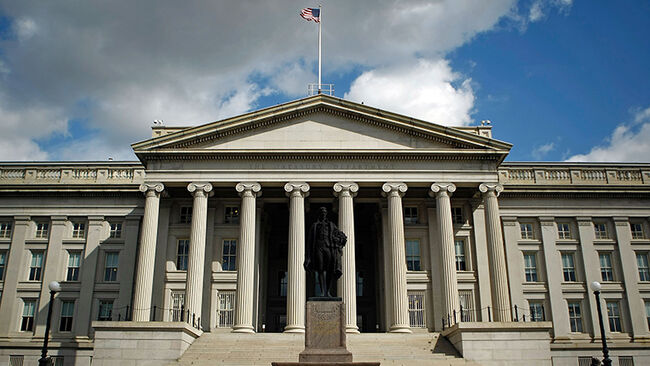 An employee at the Treasury Department has been arrested and charged with leaking sensitive government data to a journalist. Natalie Mayflower Sours Edwards is accused of photographing Suspicious Activity Reports (SARS) and sending them to a reporter, who used those reports to write 12 separate articles. The reports all pertained to various aspects of Robert Mueller's investigation into potential collusion between President Donald Trump's campaign and the Russian government.
"In her position, Edwards was entrusted with sensitive government information. As we allege here today, Edwards violated that trust when she made several unauthorized disclosures to the media," FBI Assistant Director-in-Charge William F. Sweeney Jr. said in a statement. "Today's action demonstrates that those who fail to protect the integrity of government information will be rightfully held accountable for their behavior."
Banks are required to file SARS with the Treasury Department's Financial Crimes Enforcement Network any time they suspect a transaction may be illegal. The reports that Edwards sent related to Paul Manafort, who was convicted in August on five counts of tax fraud, one count of failing to disclose his foreign bank accounts, and two counts of bank fraud; Manafort's associate and Trump campaign official Richard Gates; the Russian Embassy; and Maria Butina, an accused Russian spy.
"Natalie Mayflower Sours Edwards, a senior-level FinCEN employee, allegedly betrayed her position of trust by repeatedly disclosing highly sensitive information contained in Suspicious Activity Reports (SARs) to an individual not authorized to receive them," U.S. Attorney Geoffrey S. Berman said. "SARs, which are filed confidentially by banks and other financial institutions to alert law enforcement to potentially illegal transactions, are not public documents, and it is an independent federal crime to disclose them outside of one's official duties."
Edwards was charged with one count of unauthorized disclosures of suspicious activity reports and one count of conspiracy to make unauthorized disclosures of suspicious activity reports, both of which carry a maximum sentence of five years in prison.
Photo: Getty Images