Canada Legalizes Sale and Use Of Recreational Cannabis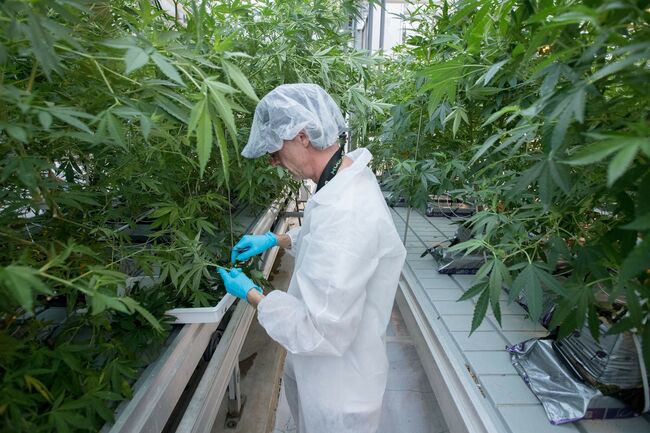 Dave's not here man. He's on his way to Canada.
Canada officially became the second country in the world to legalize the use and sale of recreational cannabis Wednesday. Adults can now purchase cannabis oil, seeds and plants, and dried cannabis products from licensed producers and retailers and possess up to 30 grams (one ounce) of cannabis in public.
The campaign to legalize cannabis in Canada began in 2015 as a campaign promise by Prime Minister Justin Trudeau, who argued the country's century old prohibition has been ineffective - especially given the fact that Canadians are among the world's heaviest users.
Trudeau says the new law has been crafted to keep drugs out of the hands of minors and profits away from cartels and criminals. Revenues from taxes placed on cannabis sales are estimated to bring in up to $400m every year.
Possession of cannabis first became illegal in 1923 in Canada, but the country legalized medical marijuana in 2001. Lawmakers say they plan on introducing legislation that will make it easier for Canadians who had been convicted of possessing small amounts of marijuana to obtain a pardon.
At a news conference in Ottawa, Canada's Public Safety Minister, Ralph Goodale, said the government would look to ending the five-year minimum waiting period between conviction and applying for a pardon, as well as waiving the $631 fee.
"We will make the application process as simple as it can be," Goodale said.
Hundreds of people were lined up as sales of recreational cannabis began just after midnight Wednesday on the eastern island of Newfoundland. Cities and provinces across Canada have been preparing for months for recreational sales of cannabis. Edible cannabis products are not yet available for purchase, but will be once Canada's government lays out regulations specific for those products.
The only other country in the world who has legalized the sale of cannabis is Uruguay, which did so in 2013. Closer to home, the sale and use of recreational marijuana is legal in at least nine states, including California, Washington, Colorado, Alaska, Maine, Massachusetts, and Nevada. Medical marijuana is legal in 26 states across the United States.
Photo: Getty Images