Jacksonville Man Wins $1 Million In Powerball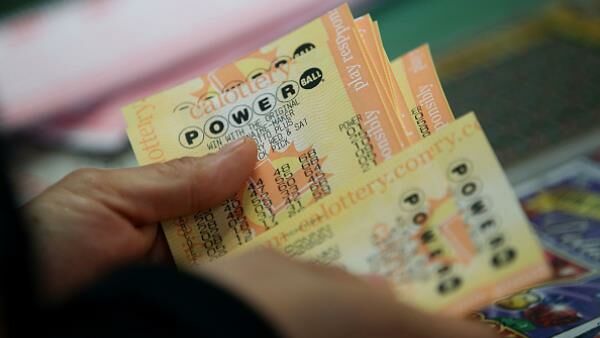 Photo: Getty Images
When Reggie Pearne won $4 by matching the Powerball number he thought he was pretty lucky. A few days later, he matched five numbers and won $1,000,000.
"I bought the ticket for multiple drawings," Pearne said of his quick pick ticket with three sets of numbers. "I would say it was a pretty lucky ticket. If I could have just matched both the Powerball number and the other numbers, well I would have been very lucky."
When Pearne realized he had a $1 million ticket, he checked the numbers at least nine times.
"I found out at 1:09 a.m. and the only thing on my mind was 'what now?'" he said. Travelling to Salem to collect his prize was on his list.
Pearne's winning numbers were 2-18-37-39-42 but he missed the Powerball number of 24 for the Wednesday, Jan. 3 drawing. The jackpot on Jan. 3 was $460 million. Pearne purchased his ticket from the J'Ville Tavern in Jacksonville.
Jane Lee, owner of the Jacksonville tavern said she was very excited to learn they had sold a winning ticket. Lee's tavern will receive a 1-percent selling bonus of $10,000.
"We love it when people come in and buy tickets," she said. "When the jackpot gets high, people start buying them. We are a small, local bar and have been here since 1913. My family has owned the bar for 20 years, so it's nice to know that we can win Powerball too!"
Lee said she had renovations for the tavern planned, and was going to use the money to complete the project.
"This is perfect timing," she said. "We are doing some upgrading so it works out perfectly."
Pearne's prize was the second large Powerball prize won by someone in southern Oregon this month. On Jan. 4, Ronald Ceci of Grants Pass won $2 million playing Powerball. He selected the Power Play option for an additional $1, which doubled his prize to a total of $2 million. The Lil' Pantry Market & Deli in Merlin sold Ceci his ticket.
A $559 million winning Powerball ticket was sold in New Hampshire in the Jan. 6 drawing.
During the 2015-17 biennium, more than $33 million in Oregon Lottery proceeds were directed to economic development, parks, education and watershed enhancement in Josephine County.
Lottery officials recommend that you always sign the back of your tickets with each Oregon Lottery game you play, to ensure you can claim any prize you may win. In the event of winning a jackpot, players should consult with a trusted financial planner or similar professional to develop a plan for their winnings. Prize winners of more than $50,000 should contact the Lottery office to schedule an appointment to claim their prize.
Since the Oregon Lottery began selling tickets on April 25, 1985, it has earned more than $11 billion for economic development, public education, state parks and watershed enhancements. For more information on the Oregon Lottery visit www.oregonlottery.org
Source: Oregon Lottery