U of O Wins the NCAA Basketball Championship!!! (75 years ago)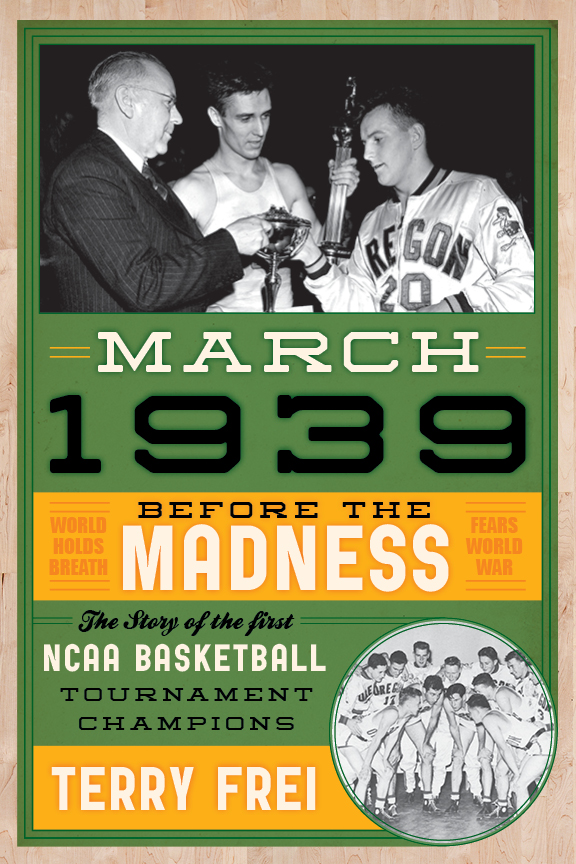 The 2014 NCAA Tournament is in full swing and we've all been afflicted with our annual dose of March Madness.
As we narrow the field and get closer to crowning the 2014 National Champions, spend a segment or two with Denver Post sportswriter Terry Frei and discuss the very first tourney 75 years ago and his new book "MARCH 1939: Before the Madness," and was won by the University of Oregon
Many of the basketball players of that era also played other collegiate sports, and the ages of the athletes also varied more than in the modern era since waiting to attend college during the Depression years was common.
The Western regional was played as part of the San Francisco World's Fair.
Some teams turned down invitations, but the field generally was considered strong.
The tournament was not a box office success, but at the outset it was mainly designed to produce a legitimate national champion and respond to the New York influence on the college game. The coaches were on the hook for the losses, but the NCAA assumed them in exchange for control of the tournament. It was a better deal than $24 for Manhattan.
The final game was witnessed by about 3,500 people. 400 of which were coaches from all around the country.
This was only the second season following the banishment of the center jump after every basket.Goaltending was allowed and encouraged – if your team had a tall enough player.
Among the champion University of Oregon Webfoots (before they became the Ducks,) one player ended up in the Naismith Basketball Hall of Fame, one played second base for the Philadelphia Phillies, and one became a rear admiral and the captain of a supercarrier.