Be proud of your Muffin Top.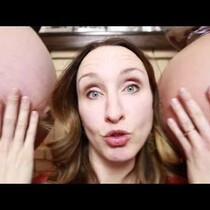 Posted February 25th, 2014 @ 8:59am
Ladies, are you embarrassed by that little bit of post-baby flab on your tummy? Well, let this song empower you to be proud of your "Muffin Top." Either that or to be incredibly embarrassed for the Canadian woman who wrote this song in the first place. I present to you "The Muffin Top Rap."
More from News Radio 1190 KEX