City Of Portland To File Suit Against Opiod Makers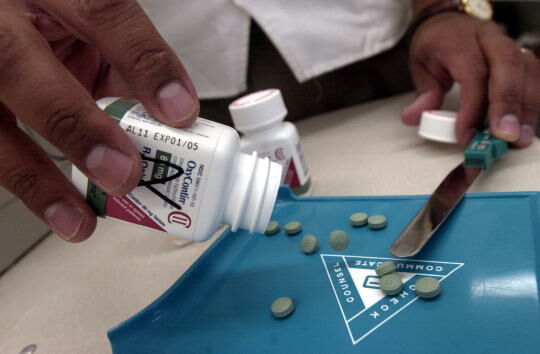 Photo: Getty Images
The Portland City Council today unanimously directed the Portland City Attorney to pursue litigation against opioid manufacturers and distributors.
All five members of the Council sponsored today's Resolution, which decries the opioid epidemic plaguing Portland and cities across the country. The Resolution directs the City Attorney to seek to recover funds the City has and will expend fighting this crisis.
Those funds include record investments in homelessness services, Police Bureau programs specifically designed to respond to opioid-related calls and cases, and substantial Portland Fire & Rescue resources spent responding to medical calls for overdoses.
In addition to funds the City can quantify and seek to recover, the opioid epidemic takes a human toll on our community, affecting families across Portland in ways both visible and invisible every day.
"Three Oregonians die every week due to prescription opioids, and cities like Portland are on the front lines," said Mayor Ted Wheeler. "Drug manufacturers must be held accountable for their products, and I'm proud of our community for taking a stand against this epidemic."
"This lawsuit is about recovering damages for costs we've incurred fighting this crisis, but it's also about making a statement," said Commissioner Nick Fish. "Today we join communities across the country calling for accountability from big pharma."
"Companies that have preyed on people's suffering in pursuit of their own profit must be held accountable for the wake of devastation they have left across our communities and country," said Commissioner Chloe Eudaly.
The City's lawsuit will be filed in federal court in Oregon and will likely be transferred to join other lawsuits in multi-district litigation being heard in Ohio.
Hundreds of cities nationwide have filed lawsuits against opioid manufacturers and distributors. Multnomah County filed suit in 2017, and Attorney General Ellen Rosenblum is taking action on behalf of the State of Oregon.
Source: City of Portland