You know that wolf video at the Olympics? Yeah, about that...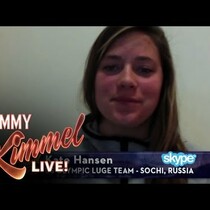 Posted February 21st, 2014 @ 6:22am
Jimmy Kimmel has done it again. Following the success of the Twerking girl video last year, Kimmel teamed up with Olympic luger Kate Hanson to prank the Olympics with a fake wolf video.
More from News Radio 1190 KEX