Man crashes his new helicopter in less than a minute.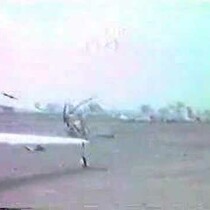 Posted January 24th, 2014 @ 7:56am
Think you can just hop in a helicopter and start flying without any experience? No. No, you can't, as this man proves. He has zero time flying helicoters but that doesn't stop him from taking his brand new chopper for a spin. Literally.
More from News Radio 1190 KEX